A few years ago, I visited the Big Apple. Seeing the amazing art in the museums, experiencing the hubbub of the big city, and strolling around the area was a blast. A highlight was seeing a Chihuly exhibit in The New York Botanical Garden—I love Chihuly's work. One of my most memorable moments, though, came while seeing Wicked on Broadway. The musical itself was absolutely incredible, but there was a lesson that struck me even more.
I remember looking at the actors about twenty minutes into the production and thinking, "These people made it to Broadway. They achieved their dreams. They must be thrilled." They were living a dream—a dream that had been many years and hours upon hours of hard work in the making. They overcame doubt and fear and pursued one of their talents with a depth that allowed them to share their work with the world. It made me completely ecstatic to see them fulfilling a dream.
This week, Creating Keepsakes made an announcement I can't help but compare to the experience I had watching Wicked. We announced the 2010 Dream Team—a group of 10 amazingly talented women whose work will grace our magazine and website for the next year. I want to add my sincere congratulations to
1. Wendy Sue Anderson
2. Maggie Holmes
3. Jen Jockisch
4. Suzy Plantamura
5. Cindy Tobey
6. Laura Vegas
7. Kim Watson
8. Susan Weinroth
9. Sara Winnick
10. Deena Wuest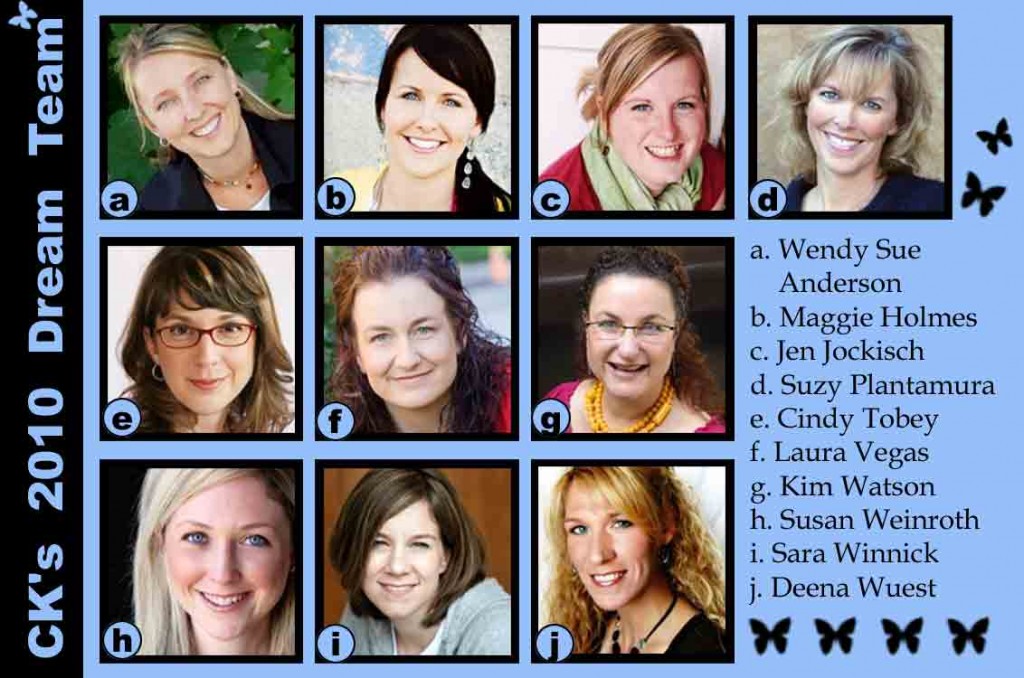 Plus, Mou Saha was announced as a new contributing writer for 2010. She is a creative genius.
I've had the chance to work with each of these incredible women, and they never cease to inspire me. They're fantastic scrappers and fantastic people who I am grateful to know. A huge thanks to each of them for being so wonderful and for sharing their talents and their lives. I know many of them had dreamed of achieving this honor, and I congratulate them for their hard work and thank them for their example in pursuing their dreams.
So, what goal have you been dreaming about? Let's let the passion of these women and the people on Broadway inspire us to pursue a dream we're each passionate about. I have a goal I've wanted to pursue for years, but I've always been too afraid to make the plunge. (It seems like the first step is always the most daunting, doesn't it?) Today I was motivated by these women to make one of my dreams a reality. I won't put it off any longer. I'm setting a goal to work on it at least once a week (that sounds doable, doesn't it?). I'll check back in with you every once in a while to let you know how it's going. If you've had a goal you've wanted to pursue for a while, today feels like a good day to start, doesn't it?